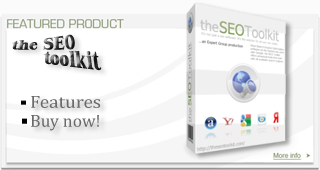 Linkbuilding can be to be quite a challenge. You'll find that if you don't have it planned out you'll end up losing a lot of time while you barely have anything to show for it.
That is one of the main reasons why you should consider starting campaigns when you build links. Campaigns will allow you to focus more on building your serps too. Link building for a specific site should be composed of multiple link building campaigns. This approach will offer overall more links from different sources and with a wide variety of anchors.
Google doesn't look kind on sites that have all the links with the same anchor text. The extreme is also something you should stay away from. You don't want to end up in having thousands upon thousands of links where each is a completely different title. Google likes to see some common ground. You are probably wondering why is that. Well since Google's main aim is to provide relevant search results it wants to eliminate from the search results all the artificially inflated serps (spam and others).
Nowadays just about every webmaster out there does link building. So eliminating all the sites that did linkbuilding will be out of the question. But still, Google likes to see natural links, because these are the proof of a site that truly deserves to be in the serps. People conceptions on things have very much changed and nowadays natural link building happens for less and less sites. Chances are your site won't get picked up very soon by other people that are willing to link to you just for the fun of it. This is why you must do linkbuilding campaigns and be very careful about them too.
Steps in building a successful campaign
Step 1: Put down your ideas on a piece of paper. Figure out where exactly are you going to get links from, how much links you need and how many links per day do you need. Don't take me wrong. I am not implying you should get x amount of links everyday. The links per day expression only offers us an overall average. You can decide to get links on a weekly basis but always do the math and check with the links per day figure.
Step 2: Plan out how are you going to get all those links Are you going to outsource the job to people offering such services or are you going to do it all by yourself? If so, then are there any tools you can use to simplify your job? If you are thinking of promoting a new site on a very competitive niche then you probably know that it would take a lot of time and effort to manage to rank that site. Would it be more efficient to hire somebody to develop a software that will automate the job ? (if there isn't already a similar software out there)
Step 3: Start doing what you set off to do. Do your job consistently and continuously and eventually you will succeed. When you do, rinse and repeat!