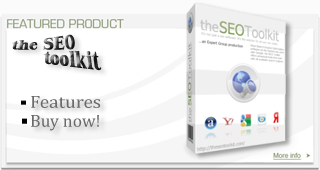 Find bloggers that blog about different things
Finding blogs related to your area of expertise is an easy task, There are lots of methods to do this but we'll barely get into few of these in this guide.
To keep a long story short, here are the main methods that we use to find blogs on the internet:
using the Google search engine or other search engines
from web directories that list blogs
from other big blogs that have a blog list where they add their blogger buddies
The easiest method of finding blogs online is of-course the first one. Using a search engine will also allow you to narrow down the results and specify that you only want to find blogs related to your niche. But how to find blogs using all mighty Google?
Find blogs that have to do with your niche
You can either use Google's Blogsearch search engine
http://blogsearch.google.com
or you can use special queries so that your search results will be all blogs. However we recommend you use the blogsearch search engine. Search for keywords related to your niche and Google will supply a very big list with blogs for you to browse.
How do I leave comments on a blog?
If the blog you wish to comment on has comments enabled for that specific page you are on, then you will most likely see the add a comment form. Leaving a comment couldn't be easier. Before you get to the actual comment part you need to supply your name, email and site url. For the comment part you need to take your time and invest attention and effort in making it. Comments usually end up in the comment queue where the blog admin will moderate them after a while.
Making things easier
As you might have noticed finding enough blogs for you to post on is a difficult thing when you do it manually. I am not suggesting you should do automatic commenting because such a thing is very bad both for you and for the blogs you leave your comments on. However Google limits every search to the first 1000 results and although the search results are grouped by relevance you will often times want to comment only on pages with Page Rank or on sites that have a high number of incoming backlinks or low Alexa.
Use the SEO Toolkit and you will find yourself in a totally new place. URL gathering will be very easy and automatic. You will be able to do all sorts of rank checking and sorting. To be honest there's no limit with what you can do with this software! Buy it now and use it to gain on your competition!