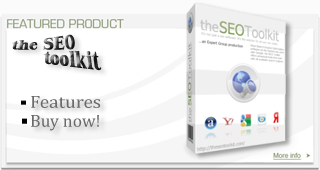 Introduction
Forums are wonderful sites. They usually have large communities supporting them. Many people helping each other just for the sake of it. Imagine you being able to show of your products on a community closely related to your niche. Now imagine ten times this, now multiply this by ten times. Do the same thing again. To good to be true right?
Unfortunately you are right. What I have just described comes very close to a concept called forum spam. The idea to start with was a good one. But along the way we lost it. There is a huge difference between forum marketing and forum spam yet it can be so easy to go from one to another. To keep things simple I will explain what you should and shouldn't do.
You should find more than one forums related to your niche.
You should make an account on each of these forums.
You shouldn't post links pointing to your site right away.
You should make a priority to become a trusted and a highly reputable member there.
You should try to help others in need whenever you have the chance.
... after doing all of the above you should figure out a way to promote your product in such a way that you will awake the interest of others. Sometimes it isn't enough to promote a good product/service/site. You must provide a twist to it.
Types of forums
Forums are scripts that once installed provide a way for people to talk about various topics, send private messages, put a signature, avatar, and so on. Well, you get the big picture. Most of the discussion boards on the Internet use one of the following scripts:
PhpBB, SMF, vBulletin or IPB.
Since any such scripts has a copyright notice in the footer, identifying the forum script will prove to be an easy task most of the times. Continuing down this idea we can use Google to search and list all forums that use a certain script. If we combine all such queries we will end up with a list with all forums on the internet. But what good is such a list. We want targeted results so this is why we plan to narrow our results furthermore. Finding forums related to a specific niche is very easy. Starting with the previous Google query, all you have to do is to add at the end of it keywords related to your niche and voila: the end result. You can collect virtually unlimited number of forums. Google however has a limit of 1000 results and I bet you also have your own limits and you won't even get to save the full 1000 list.
This is where the SEO Toolkit comes in. It will extract a list (as big as you want) with results from various queries. Remember there are no limits if you use the SEO Toolkit. After you have your list you will be able to filter down the list the way you want to.