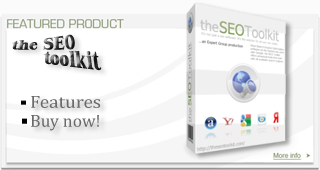 Did this ever happen to you before? You got this great idea for a site, you research the keywords, then you check the competition and you are so excited about the niche you just uncovered. But when you go and try to register the domain name you see it is taken. In fact all the good names are taken, and to top all things, most of them are parked.
Don't worry to much as not all is lost as you can also check the expired domains.
Not everybody reregisters their domain names. For whatever reason, financial or otherwise good domain names come back onto the market. These are expired domains and you can get your hands on them.
The first stage of an expired domain goes through is the registrar hold. This is a period of up to 45 days where the registrar may pay the renewal fee for the domain in the hope that the expired domains owner registers the domain name again. The registrar may wait the full 45 days or decide to let the registry know sooner that the domain fee has not been paid. This means the name goes into the redemption period.
The expired domain is now in the redemption period which lasts for 30 days. The domain is now back in the hands of the registrar as the original owner has not paid the renewal fee. For the original owner of the expired domain to get their domain name back they are likely going to have to pay a hefty fee to the registrar.
The domain is now in pending delete which is the final status. This means that expired domain is back on the market. On the 6th day on pending delete the domain name is now available to everyone.
The expired domain is back on the market. Now is your chance to grab the domain you are after.