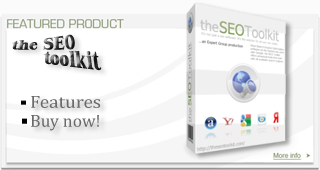 When trying to find partners to exchange links with you should always check for any of the following pages on as many related sites as you can.
addurl.html
link-exchange.html
send.html
addlink.html
LinkExchange.html
linkexchange/signup.html
linkex.htm
exchange_links.html
link-exchange-add-url.html
link_exchange.html
addurl.asp
suggest_a_site.html
This by itself might prove to be a titanic work unless you use a software like the SEO Toolkit to simplify it for you. Once you find as many possible link partners as you can or want to find it's time for the next phase: email campaigns. That's right! Many if not all webmaster don't have a form of automated link exchange and all they offer you is a way to contact them via email.
What do you need to start an email campaign?
An email list
A good link exchange email letter
a good way to send the emails so that they won't end up in their bulk/spam folder
We used the SEO Toolkit and in under 10 minutes we gathered 60k email list of webmasters that are willing to find new link partners. Of course, these links need to be checked for outdated and invalid ones.
Here is a sample of this big list;
2700+ emails (all checked)