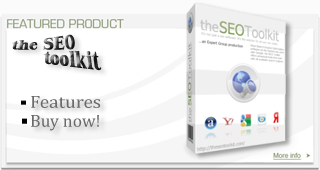 When doing Search Engine Optimization you have to check search engine rankings very often. Monitoring serps is part of daily seo work. Normally you have to manually check each search engine. For example: If you are monitoring search engine result positions for the keyword seo software you will have to manually check the following urls each day:
http://www.google.com/search?q=seo+software
http://search.yahoo.com/search?p=seo+software
http://www.bing.com/search?q=seo+software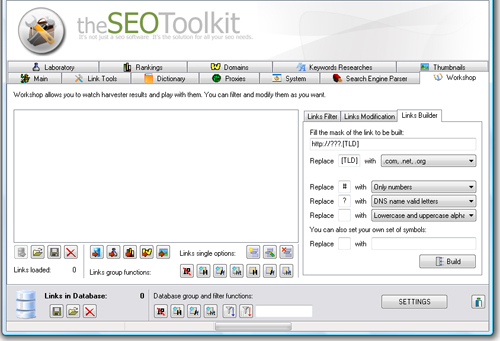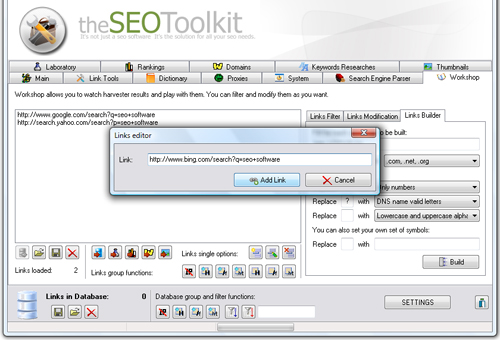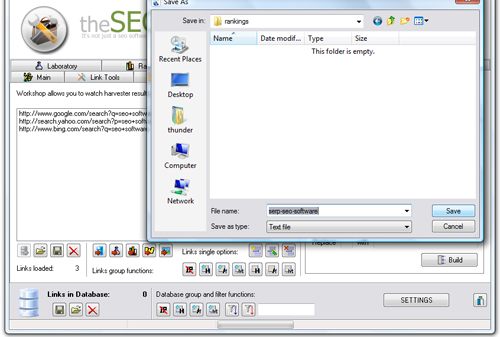 Save the list so that the next time you will check the rankings you will skip all of the above steps. Move the results to the Harvester and import them in the Thumbnails research tab.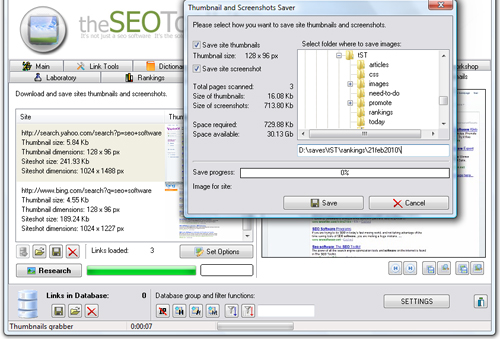 Everyday use the Thumbnail and Screen Grabber to fetch the updated rankings.
Checking Rankings
Easily check the rankings. Find the number of yahoo backlinks, pagerank, alexa ranking, and much more.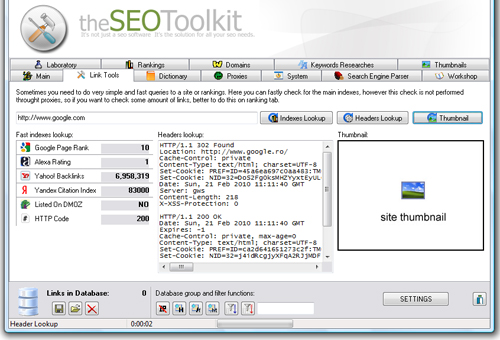 If you need to check thousands of links then the SEO Toolkit is the right tool to do this. the SEO Toolkit is multithreaded and supports both web proxies and normal ones. It includes a proxy checker and if you also use web proxies then know that those are checked by us everyday.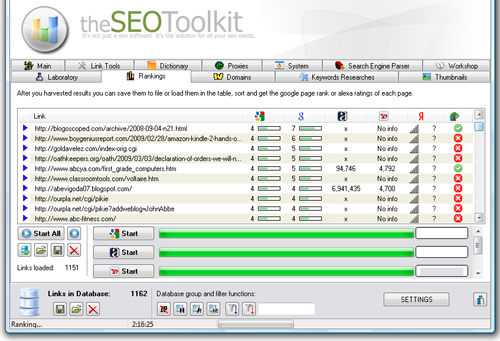 (sample with rankings for all the sites that point to www.google.com*)
(*the list is partial and it was gathered in under 2 minutes)