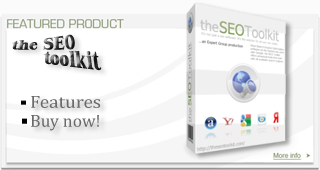 You've uncovered a niche or you've been on it for a long time but now you need more keywords. Chances are you need to build a keyword list or keyword database with keywords you should focus more on. Preferably you need to know what are the things people interested in your niche search for. Imagine how much easier things would be. You would still have to rank on those keywords but ranking is easier when it's more focused.
Where to start
There are different tools out there with which you can do the needed research. None of them provide the entire set of features that you will need in the research process. None of them except the SEO Toolkit which is by far the most powerful SEO software out there. Its wide variety of features make it the first choice for SEO experts that do this sort of things on the daily basis.
Building a keyword database is very easy. You can either manually add keywords to a list or you can extract keywords that other pages have been optimized for. The SEO Toolkit also comes with a keyword research tool that allows you to do extensive keyword research. You will easily uncover new niches or drill down on existing ones.
What to do with a keyword list (keyword database)?
Once you have gathered a list with keywords you should filter it down to the top 10-12 you are interested in. Keywords usually provide us with new ideas in terms of sites that we want to build or products we might want to promote. There's a side of marketing on the internet that is hidden to the general public. And this side is called search engine marketing. People that do search engine marketing usually require such lists of keywords. Keywords can also be used as part of your SEO or on different researches that you might want to conduct.